September 8th - 10th 2017
Starts: Friday 6:00 PM - Ends: Sunday 6:00 PM
The New Mexico Game Jam is a 48 hour game development challenge that was founded in 2009 to bring New Mexico developers together and kindle creative collaboration. This 8th Game Jam continues that tradition by uniting industry veterans, students, and hobbyists to create new opportunities for game development growth in New Mexico.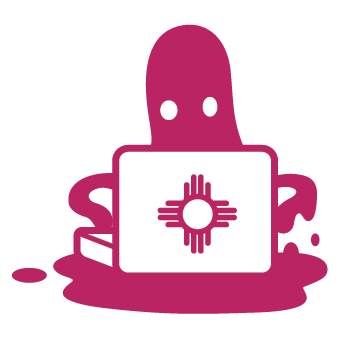 What is a game jam?
The goal of a game jam is to create a video game or non-digital game (board game, card game, alt game) in a prescribed period of time, for this event it's 48 hours. Participants will share a common theme. The short time span and rapid prototyping is meant to inspire creativity, innovation, and experimentation.
Who can participate?
Everyone! No matter your experience level or area of expertise we welcome you to come and make a game.


Our policy on youth under 18 varies and is determined by each city's game jam site. Check your city's event page for details. Not all game jam sites will offer activities for ages 8-16. Participants under 18 should be accompanied by an adult.
Can my kid participate?
Our policy on youth under 18 varies and is determined by each city's game jam site. Check with your city's local game jam site for details.
Are there teams?
Participants are welcome to form teams or work solo. There will be team forming and brain storming exercises to help everyone form teams at the event. Some people form teams before the event. Event organizers will also help connect people with different skills so the teams can be well rounded (an example of this is connecting an artist with a programmer so they can make an awesome game together).
Are there prompts or themes?
Yes. We will be posting a theme at the beginning of the jam that participants will use to inspire their game designs. We will post the theme online September 9th at 6:00PM.
Can I participate online from home?
Yes. We will post the theme online September 9th at 6:00PM. Join our itch.io page (https://itch.io/jam/nm-game-jam) and submit your game at the end of the jam. You can also join us on twitter by tagging #NMGameJam2017 to share your work.
Do I need to bring my own computer?
Most participants bring their own development gear like laptops, desktop computers, drawing tablets, etc. There will also be computer labs available for participants to use. We'll also have WiFi on site.
If it's 48 hours do people actually sleep?
The time you commit to the jam is entirely up to you. Some participants work during the day and go home to sleep and take breaks. Others stay onsite over night and bring sleeping bags.
Are there multiple sites in New Mexico?
Yes, we will be posting about more locations soon. You can also host one your self!
Do I submit my game at the end?
We have an itch.io page up for the game jam where you can upload and submit your final projects online. There is no judging for this event, but we welcome participants to share their projects with the community and demo their games at the closing presentation.